NOT YOUR TYPICAL CONFERENCE ROOM!

Farmington Co-Work is a beautiful place designed for you and your client! You can use this space to meet with your clients or your co-workers without having to be tied to a contract or a yearly fee. At Farmington Co-Work you will be able to book a session online and meet with your clients at your own convenience. When you book a time slot, the place is entirely yours. No other distractions just you and your client enjoying amazing coffee in an amazing space. Do you want to set up more than one appointment a day? You can do so online and book as many session as you want and up to a year in advance! For all the OnLocation hair and makeup artists, we have a full salon set up with beautiful lighting all you need to bring is your kit and we take care of everything else!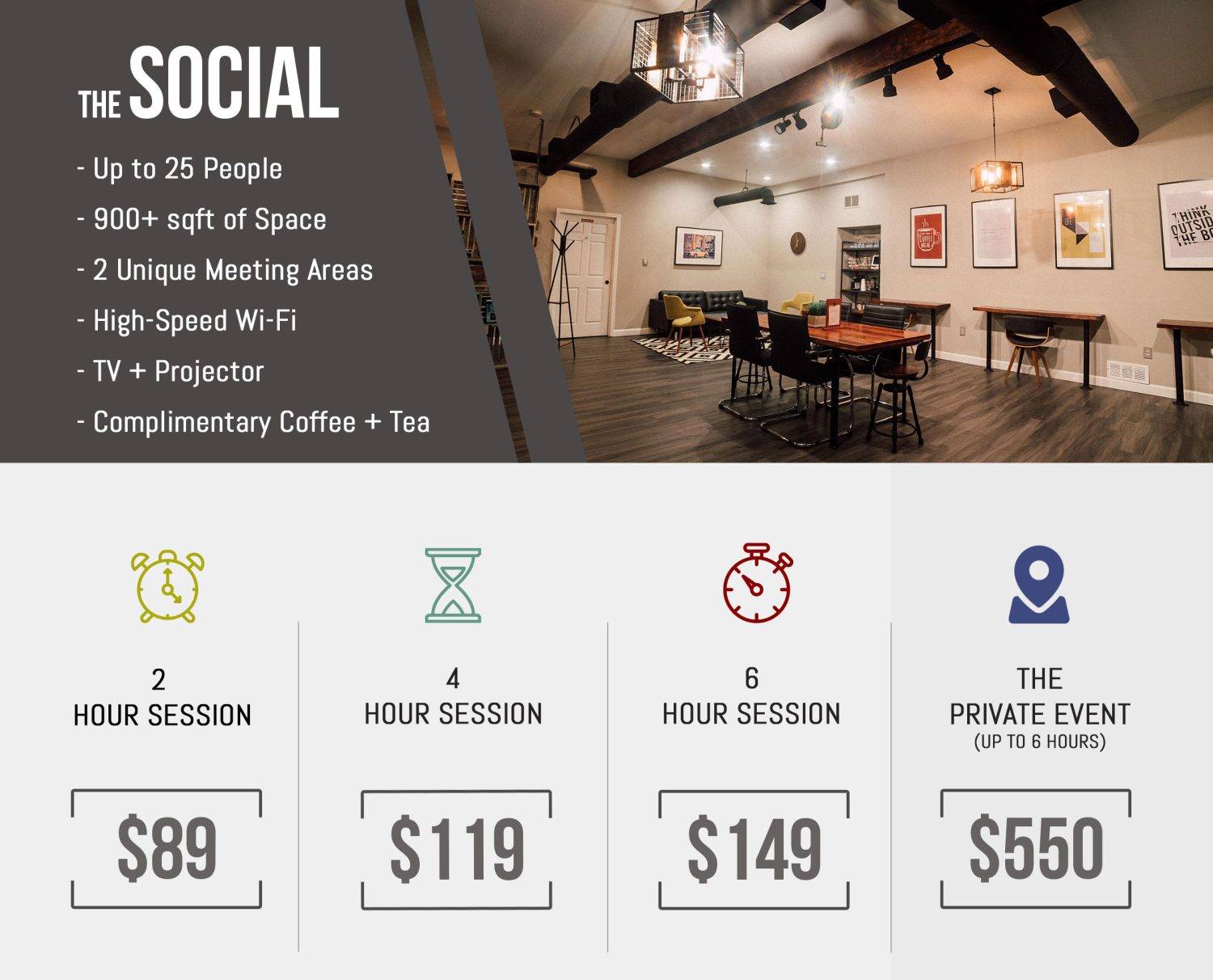 What's included in THE SESSION
A session is your typical business meeting between you and your colleagues that does not require moving a substantial amount of furniture around, rentals such as chairs and/or tables, catering, or setting up of cameras and lights. This session is geared towards professionals who need a meeting space to meet and share ideas. If you are interested in a production package, check out or producers add-on.
---
What's included in THE PRIVATE EVENT?
A Private event includes a complimentary consultation by one of our specialist event planners and a walk-through before your event. You may use decorations, rentals, and/or catering, and anything else in between that will make your event a success. A private event requires setting up according to your floor plan and pre-planning by our team. Private events can range from a Family Dinner, Surprise Birthday Party, Holiday Parties, etc.. If you are hosting a Wedding please contact us today to arrange a consultation with one of our wedding specialists.
---
ARE YOU AN ARTIST?
to view our Artist & Producer Upgrades.